Throwing a party and don't know where to start? Attending a party and not sure what to bring? Don't worry you've come to the right place! Creative but simples ideas to take the stress out of entertaining. Check back each month for new ideas!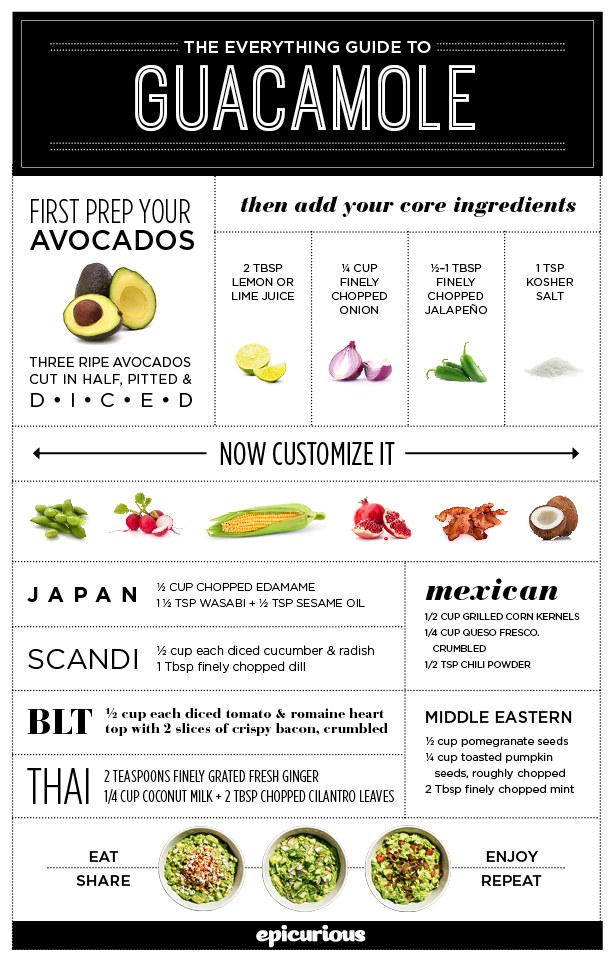 I don't think I've been to a party recently where there wasn't some form of Guacamole. Check out this article for some fun tips on making this go to dish.
https://www.epicurious.com/recipes-menus/recipe-freestyle-guacamole-article-article-article
Thoughts on Entertaining…
Don't be afraid of storebought. I can't stress this enough. We have so many amazing restaurants and specialty shops close by these days why do you need to spend hours in the kitchen? Stop by Homegoods, pick up a pretty tray or two, place an order at Big Fish Market for some crab deviled eggs or maybe jerk chicken skewers and then enjoy the rest of your day.
A cheese board will always impress. Everyone loves cheese. This one is all about the presentation. Purchase several nice cheeses from the store, Whole Foods, Fresh Market, Trader Joe's or even your local grocery store will do. What cheese to buy? Go for a mix of goat, cow and sheep – soft, semi soft and hard. Then add olives, honey, nuts and a little greenery (snip a branch from your neighbors evergreen, they'll never know!)